The Hub highlighted the work of the Rales Center in their latest edition:
"At one Baltimore public charter school, there's always time for a checkup"
Johns Hopkins-administered Rales Health Center gives KIPP students access to the equivalent of a pediatrician's office right in their own school..

. (Read More)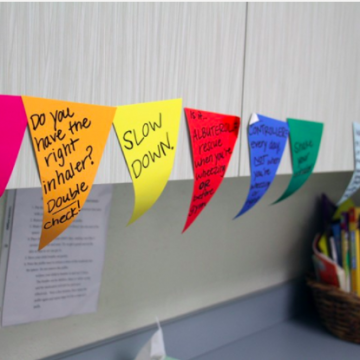 The work of the Rales Center is highlighted in the most recent community issue of "The Dome", a publication for the Johns Hopkins Medicine Family.  Read the story HERE
In case you missed our webinar "Integrating Health and Education to Reduce Disparities: Emerging Models", here is the link to the VIDEO.  Drs. Tina Cheng and Kate Connor participated in this webinar co-sponsored by the Rales Center, the DC- Baltimore Research Center on Child Health Disparities and the Primary School. The webinar also featured Dr. Priscilla Chan from the Primary School and Chan Zukerberg Initiative in California; Luisa Buada, CEO of the Ravenswood Family Health Center; Sandra Cotterell, Chief Executive Officer of the Codman Square Health Center and Thabiti Brown, Head of the Codman Academy Public Charter School in Massachusetts.
If you have any questions or comments, please email Gabriela Calderon at acalder8@jhu.edu