The Johns Hopkins eSchool+ Initiative is hosting a series of webinars to bring guidance and information about students, families, and teacher considerations on how to re-open schools equitably.
Please join us for the following webinars:
Monday, July 27, 3-4 PM EDT: "School-based health care in the era of COVID-19″. Speakes include Rales' Center Medical Director Dr. Kate Connor, Dr. Danielle Dooley from the Children's National Hospital, and  Dr. Nancy Lever from the University of Maryland School Mental Health Program.
Register for the series here
In case you missed it, watch past webinars: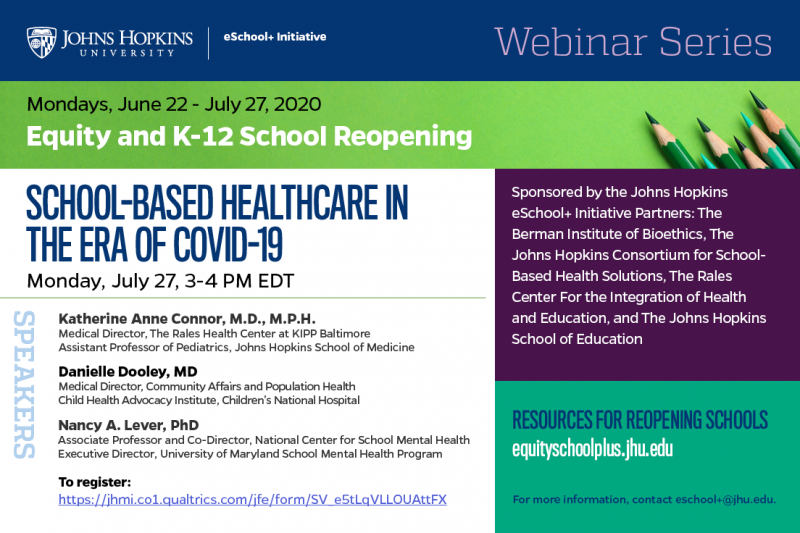 ---